Our Commitment
We love Escondido! I grew up in Escondido and am passionate about contributing to the community that has supported me all these years.  I am excited to be a part of a new generation of business owners adding our part to the city's deep history. I hope, in my own small way, I can help build connections between our fellow neighbors.
Fundraisers
Looking for a way to raise funds for a local charity? Let us help arrange your group's next fundraiser. Email Kayla at [email protected].
We Support Local Farmers and Artisans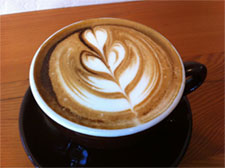 Zumbar Coffee – Sorrento Valley, CA
Coffee for our espresso drinks and drip coffee.
Be Wise Ranch – San Pasqual Valley, CA
Mixed greens & squash for our salads.
Stehly Farms – Valley Center, CA
Avocados for the "The Deedo" panini and lemons & blackberries for gelato and sorbet.
Flugee Egg Ranch – Escondido, CA
Eggs for gelato (vanilla bean & espresso flavors) and baked goods.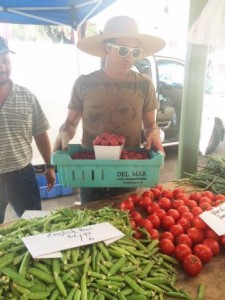 Bread & Cie – San Diego, CA
Rosemary & Olive Oil Bread for our panini sandwiches.
Valdivia Farms – Carlsbad, CA
Fresh strawberries for gelato and sorbet.
Kawano Farms – Vista, CA
Fresh strawberries for gelato and sorbet.
Keys Creek Lavender – Valley Center
Lavender for our Honey-Lavender Latte and our Lavender Gelato