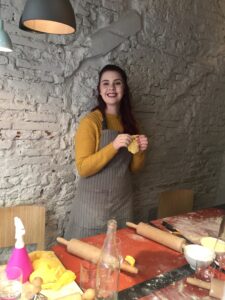 EscoGelato
122 South Kalmia Street
Escondido, California 92025
760-745-6500
About the Owner
Kayla Siaca started working at EscoGelato as a senior in high school. Kayla was one of the five employees that started working right as EscoGelato opened in March 2012. It was her dream to visit Italy and in 2018 that dream came true when Suzanne (previous owner) and Kayla headed to Rimini, Italy for a gelato convention. That was when Kayla knew EscoGelato was no longer just a job but a passion. Kayla fell in love with the food and gelato in Italy and finally understood exactly why her Italian nana was so passionate while she cooked.
"I am so happy to make my first job my dream job finally. I will continue to put a smile on people's faces with a simple scoop of gelato and carry on the traditions that Suzanne worked so hard to achieve.  All I want is to make my nana proud and I hope you stop by and see what EscoGelato has to offer." – Kayla Siaca
About the Founder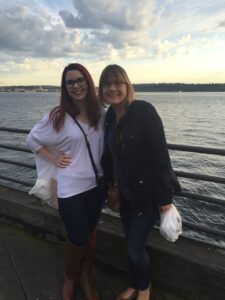 Suzanne grew up in Escondido and graduated from Cal Poly San Luis Obispo. During college, Suzanne studied in Salamanca, Spain, and fell in love with gelato.  After college, Suzanne worked for Hewlett Packard in Stuttgart, Germany, and lived above a gelateria and the love affair continued. Owning a business in downtown Escondido has been a long-time dream for Suzanne.
Media
Employment
To be considered for employment please email: [email protected]
Only submissions with resumes attached (preferably in pdf form) and availability will be considered. Thank you so much for your interest in working with EscoGelato.