So we did it. We fired up our new batch freezer and made our first batch of gelato. I started with a simple Fior di Latte, basically a sweet cream. I've made lots of gelato at home in a small countertop freezer, but only a handful of times on a commercial piece of equipment. The texture was amazing, I must say. In addition to using quality ingredients it's got to be a result of the quality of the equipment.
When I was first shopping for a batch freezer, I kind of had an idea of the type of machine I was looking for but wanted to get referrals from folks in the biz. I came across Gelateria Del Leone in St Louis, Missouri that used this type of machine and called them up to see if they liked working with it. After leaving a message one of the owners, Chris, gave me a call back and said he loved the machine and that if I ever wanted to see it in action to come by sometime. Amazed with his generosity I said…"how about next week?" Chris not only offered to let me shadow him at the gelateria for a couple of days but invited Jake, Levi (my then 12 month old) and me to stay with him, his wife and their two year old daughter. Since that trip Chris has been so helpful and supportive as Jake and I have been putting the shop together. I was overwhelmed with the kindness of this family and I'm so thankful for their help.
I can't wait to get in the kitchen and start busting out some funky flavors!!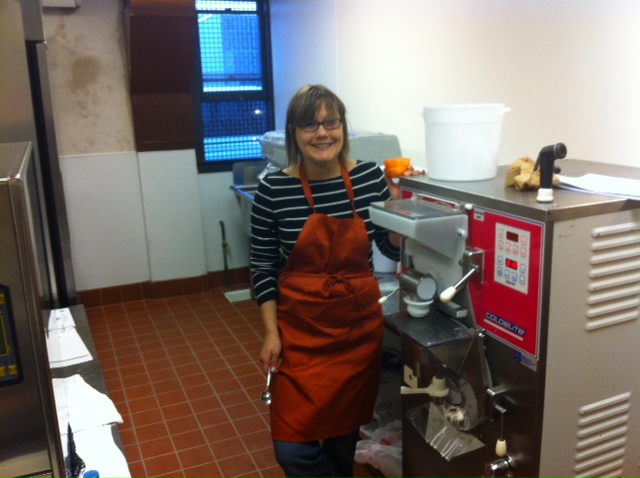 Here is Levi sampling the Fior di Latte. I think he approves. I should probably expand my test market though, I think he's biased.