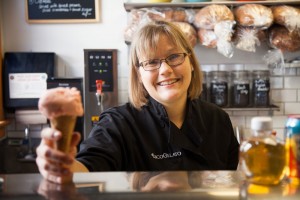 About the Owner
Jacob and Suzanne Schaffner live in Escondido with their young son Levi. Suzanne grew up in Escondidoand Jacob is from the Central Coast. They enjoy gardening, entertaining and traveling in their free time. The couple fell in love with Gelato while traveling through Germany and Italy.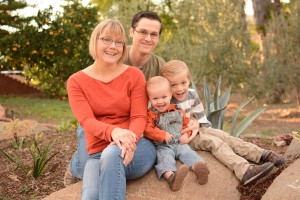 Jacob is an electrical engineer working in the aerospace industry and Suzanne will be running the day to day operations of the gelataria. Owning a business in downtown Escondido has been a long-time dream for Suzanne.
"I am so excited to see this dream finally come true. I love to cook, I love that Escondido is like a small town, and I love making people happy. I hope you come and see what the hype is all about when it comes to freshly made gelato. Amazing!" – Suzanne Schaffner
Employment
To be considered for employment please email: suzanne@escogelato.com
Only submissions with resumes attached (preferably in pdf form) and availability will be considered. Thank you so much for your interest in working with EscoGelato.
Media